Ever had one of those days where you really want to write something substantial but you find that your arsenal has dried up? Well that's the state I am in now, so much so that I have to resort to alcohol to write something half witty. My parents would not be pleased at the prospect of me consuming the devil's nectar, let alone being half drunk midday. But screw it. Times are difficult at the moment, I'm attempting to carry on with my life as though nothing has happened. Oh heartbreak, thou art an evil thing, attempting to turn me into an alcoholic and whatnot.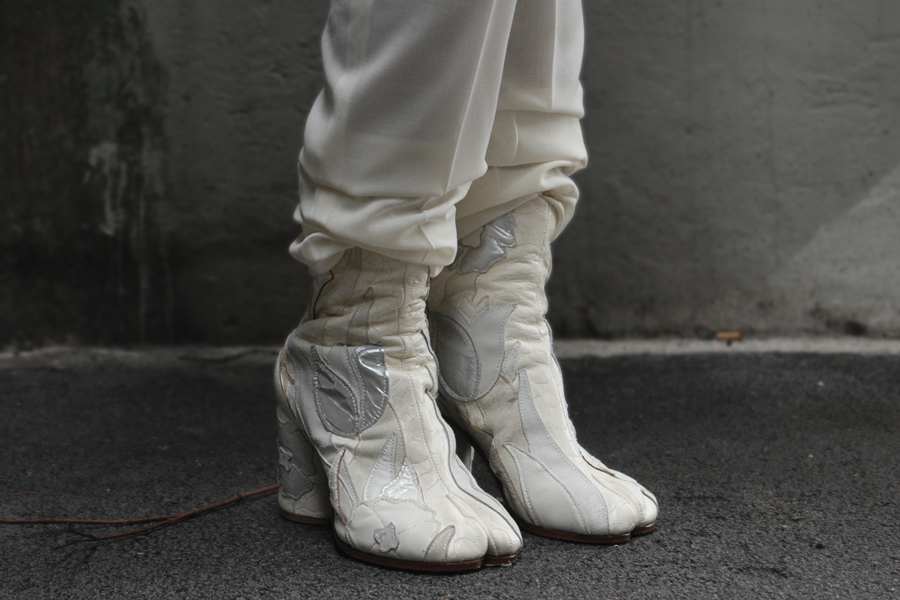 Anyway, I have finally joined the Tabi gang, having pined over them for a year or so now. They're not pretty, no sireee, and yet they hold a special place in my fashion heart. These days though, I've been wondering if I'm overcompensating for a certain lack of 'something' by going over the top with my clothes. It's been two years since I first dabbled in Rick Owens and I have been going overboard with my clothes since. It's not enough for me to go out in just shirt and jeans, I am always compelled to add a leather jacket or a blazer, or some outrageous boots (yes I wear all of them in this stinking awful humidity, the secret is to avoid the sun at all cost). I always admire bloggers who look good with the simplest outfits, but when it comes to myself, a simple, straight silhouette no longer feels satisfactory. 

Okay so that didn't sound very intellectual, at all. But whatever. Here are some pics of me in a poncho that has a windscreen wiper.