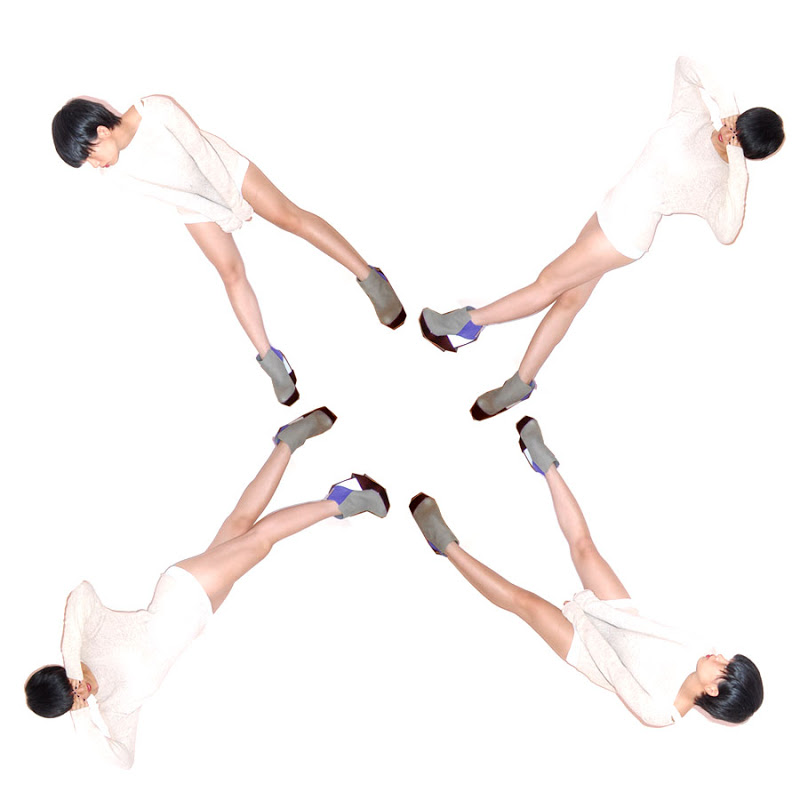 So I've discovered that my Finsk wedges are one of the most challenging shoes to match with my outfits. I've tried multiple colour combinations, unfortunately black isn't one that works. These boots are for shades of whites only. I could make my life easier by buying the black ponyskin pair but hey, that's what my OC boots are for.

On another note I've entered this picture for Luisa via Roma's Follow the Buyer contest.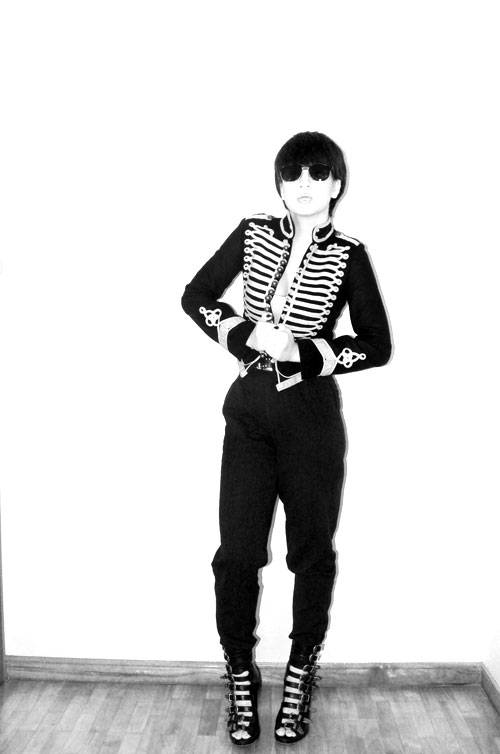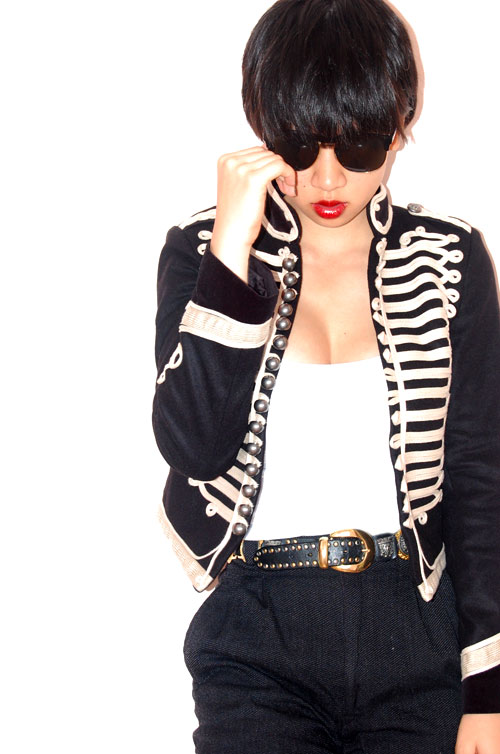 Got this military jacket from Stella Mccartney's collection for Gapkids. The jacket was sold out within the first day all over US and online, but luckily they were still available at the southern hemisphere (although there were only 2 pieces in this size). Unfortunately I had to let go of it due to lack of funds for other necessities (heck, I wasn't even supposed to buy it in the first place).

Anyway the picture's up on Luisa via Roma's FB page so if you like the store AND like my outfit as well please be a fan of the store and click 'like' on my picture. All help is greatly appreciated.

PS. Firefox doesn't work on the link, use Safari or IE instead.