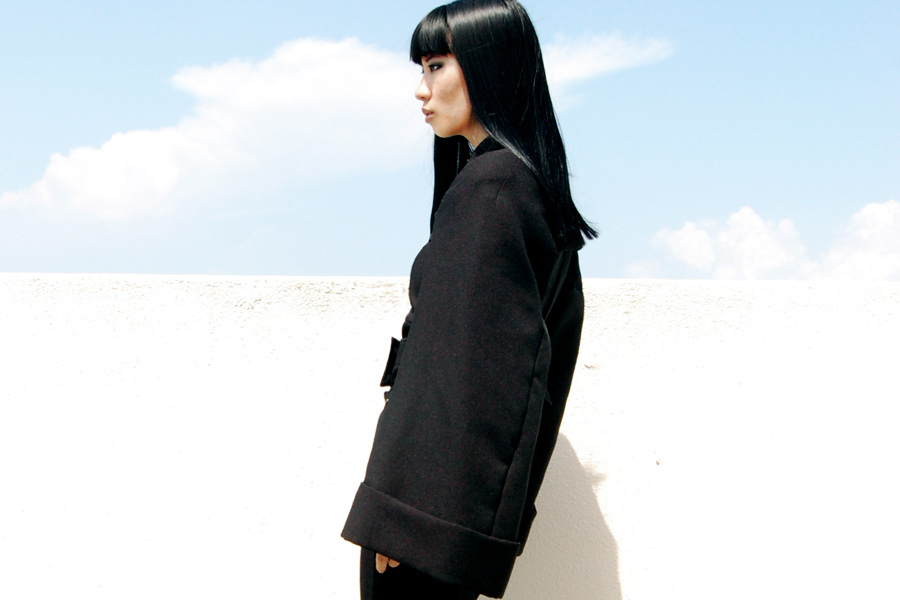 And so I'm back again to play with the distorted proportions a la Comme des Garcons, notably taken from the Spring/Summer 2012 'White Drama' collection. The entire runway show was an exhibition of bridal dresses, which started off prim and proper and summery, done in a beautiful shade of off-white, then it quickly turned nasty (metaphorically) because of the cages and veils. Knowing how gloomy Ms. Kawakubo can be, she was probably saying, 'Well your marriage may begin on a bed of roses, but soon you'll discover how stifling and stuffy the rest of your life will be that you might as well live in a cage.' Veiled underneath the beautiful lace is a sad bride who has lost her own identity because marriage can pretty much consume everything in one's life and life itself.

Whether or not we agree with Ms. Kawakubo (or even my interpretation of the collection), it really doesn't quite matter, because everyone feels differently these days about the institution called marriage. As usual, I was most impressed by her play in shapes and volume. The one-colour palette further helps to remove unnecessary distractions from the clothes (pfft, who needs colours, right Rick?), allowing viewers to have a greater appreciation of the different materials that have been chosen for the bridal dresses. This piece that I have managed to obtain is simpler, yet far more practical for someone who spills everything within two feet radius. However, the use of black gives it a completely different perspective which will probably be far more suitable in a funeral, or Dracula's castle.

Then again, who's to say one can't wear black as a wedding gown? Can somebody tell me why most women are still wearing white wedding gowns at this day and age when *ahem* chastity is no longer  a major prerequisite in mainstream Western society?