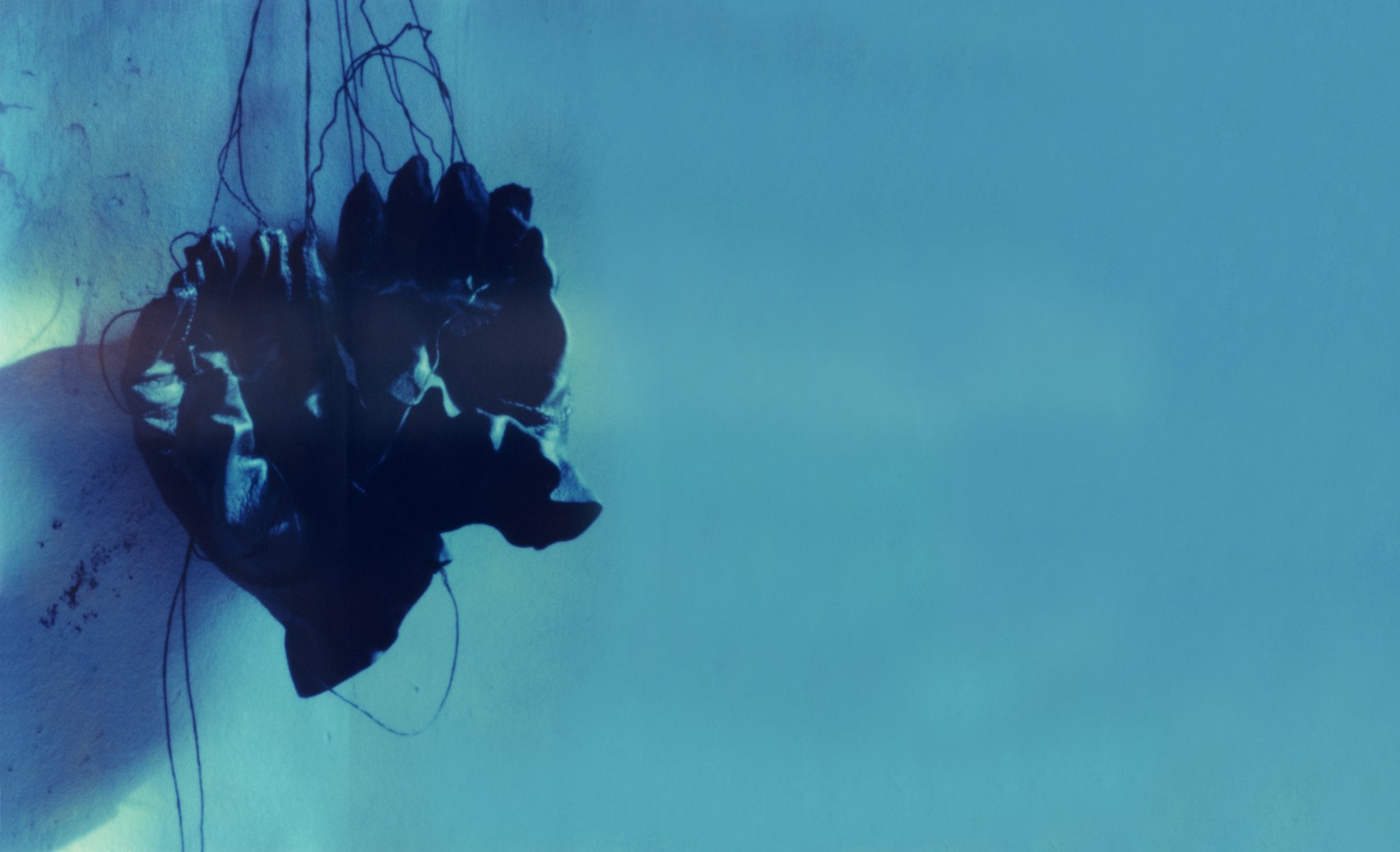 Aoi Kotsuhiroi is back again with a new narrative for her collections – Nothing But Words to Learn to Lie – as well as new 'reliquaries', or art objects, this time arranged into art installations that include skulls, chairs and a penal sculpture.

Oh the things I would do to get my hands on an Aoi Kotsuhiroi bag…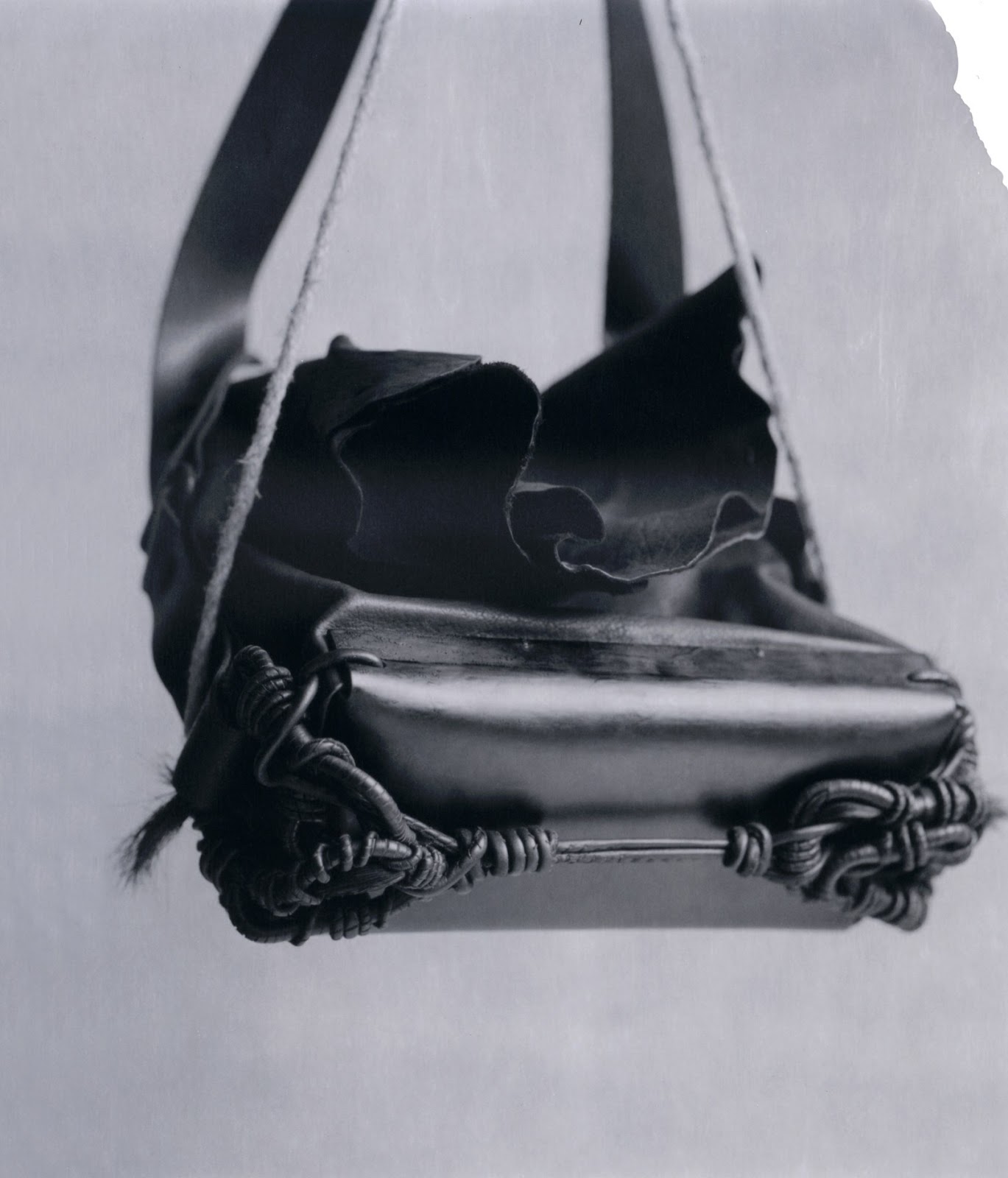 Ms Kotsuhiroi is perhaps best known for creating the clawed heels carved out of urushi lacquered wood. The entire shoemaking process took three months, but they can be yours for the right price, and if you're a size 37.

Her footwear, and other art works, will be exhibited in FIT Museum early next year, so if you're in the area, please do not hesitate to catch her installations. I have seen some of her creations in person and for someone who doesn't wear accessories, she makes me want to hoard all them morbid cuffs and rings and necklaces.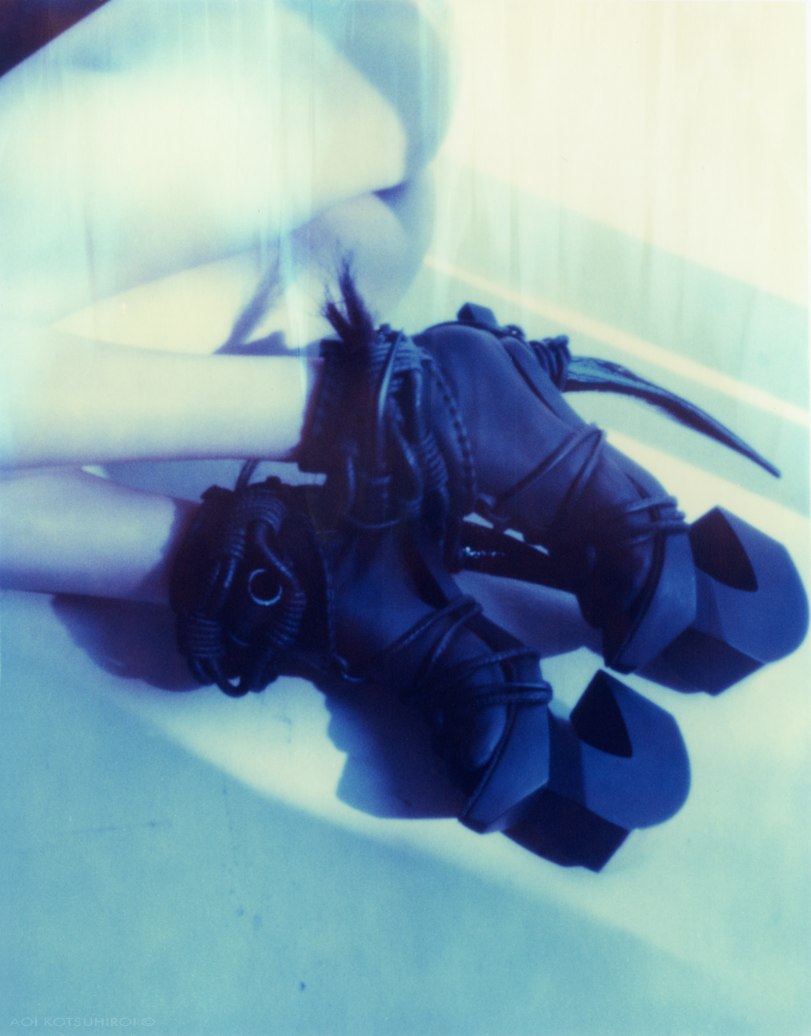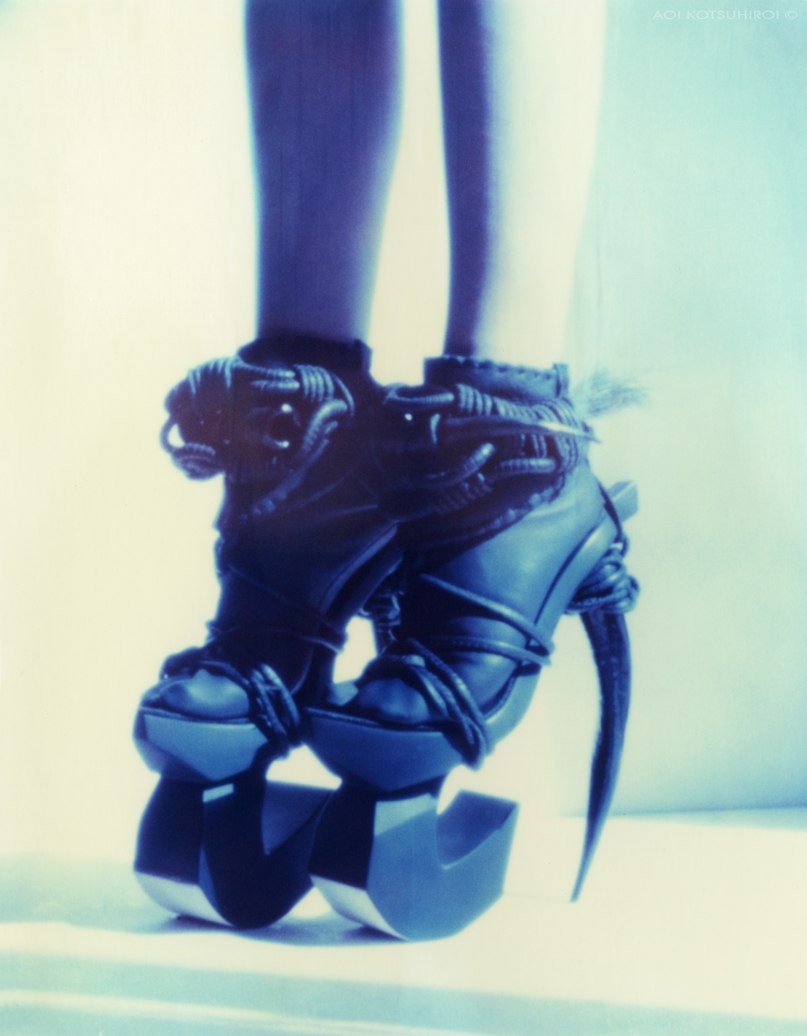 For the practical folks, Ms Kotsuhiroi has created bison leather jackets for both men and women, face mask optional.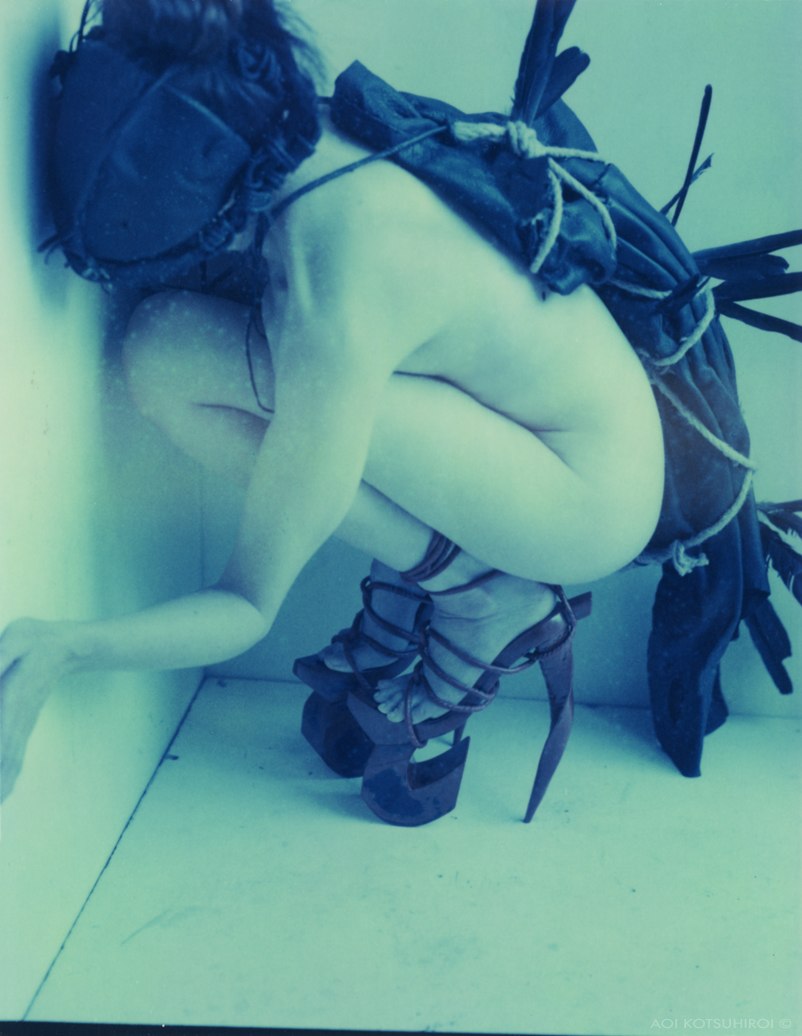 Leather. Teetering tall heels. Ropes and face masks. If you like your wearable art laced with passive aggressive sexual tension, Ms Kotsuhiroi has all the answer to your needs.