And so it was said, that shoes maketh the man. Just look at the fashion throng that descended on Mens Fashion Week in Milan and Paris a few weeks ago. The shoes they wore were so extravagant I would risk being outshined next to them. And yet I wish there were more of these sartorially-adventurous men on the streets. Too often I see men not giving a damn about what they put on their feet, or if they do, they resort to cheap, boring dress shoes made so poorly they fall apart in less than two years. Most men I know balk at the idea of spending more than $200 on a pair of leather shoes, but what they fail to realise is that shoes are worthy investments. I shan't go on too much about the benefits of owning a well-made pair of shoes, as other people have elaborated eloquently. But for your convenience I will summarise them for you:

1. Well-made leather shoes are not only as comfortable as your sneakers, they send the world a signal about you, ie. you have good taste (Forbes). My ex-beau's dad got hired because the employer liked his shoes.
2. A well-made pair (full-grain leather, mainly calf, cordovan, or cow) will last through half a dozen resoles and last twenty years (Put This On).
3. Cheap, mass-manufactured shoes cannot be rescued beyond cosmetic repairs, like these badasses (Permanent Style).
4. This guy did the maths on how much your shoes actually cost in the long run (The Silentist).
5. Need more reasons? These men convinced a non-believer why $500 shoes are way better than $100 shoes (link).

I hope at this point you're convinced of the importance on investing in footwear. If you're not, I don't know what you're doing on my blog since you probably don't give a hoot about how you look. But if you're already an ardent fan of proper leather footwear, I'm here to present a couple of less conventional shoemakers.

Most shoe fanatics know of the best traditional cordwainers in the world, namely John Lobb and Edward Green, among many other renowned British and Italian names.




The other end of the spectrum sees the artisanal shoemakers with a more avant-garde approach, eg. Guidi (number one on my list), Augusta (now known as A1923/A Diciannoveventitre), M.A+, and Carol Christian Poell.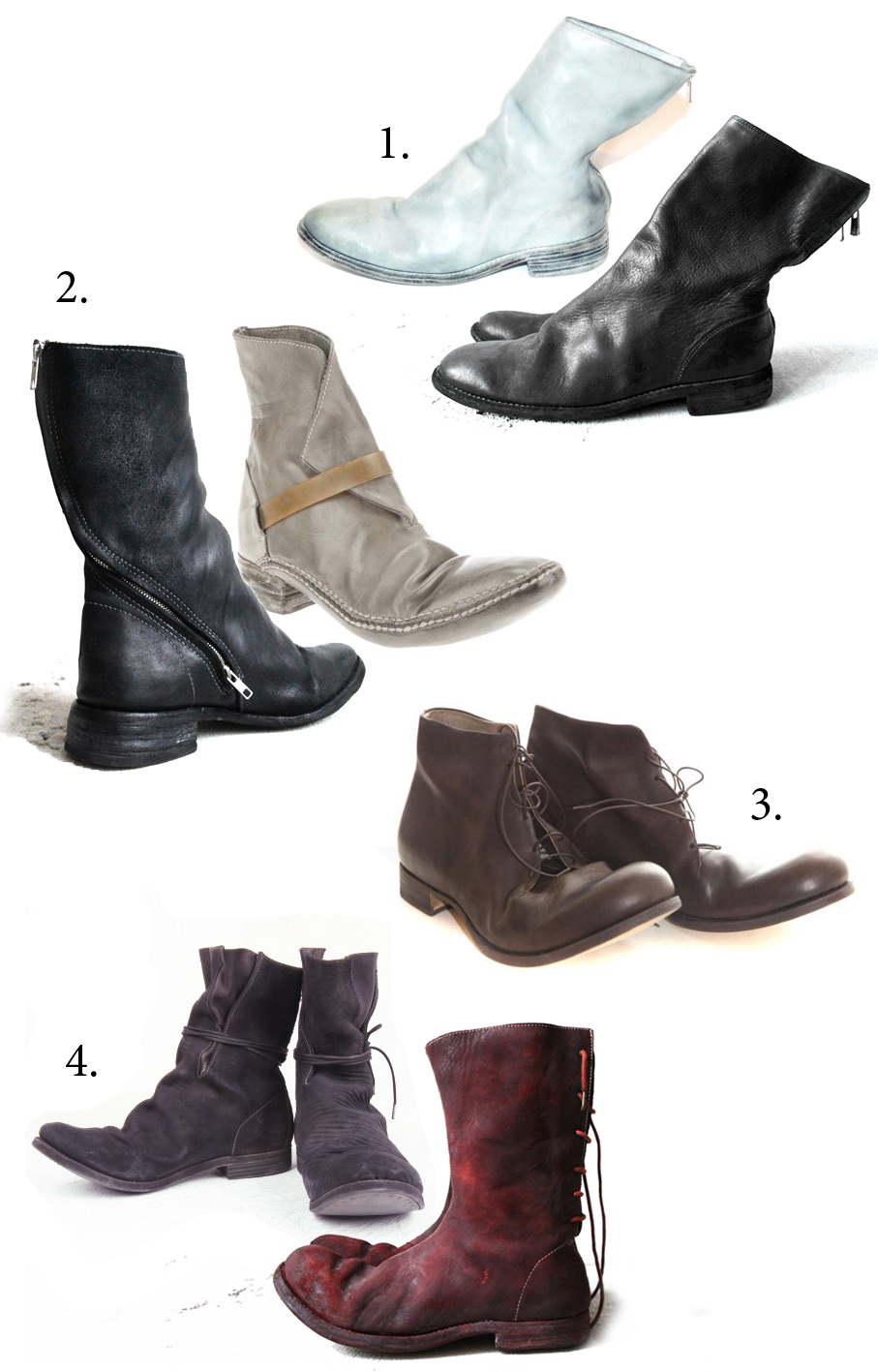 1. Guidi / 2. Carol Christian Poell / 3. M.A+ / 4. Augusta (A1932
/A Diciannoveventitre)
A less well-known bespoke shoemaker I'm rather fond of would be
Andrew McDonald
. Based in Australia, this guy fills the gap between quality shoes at a more affordable price compared to the ones listed above. His ready-to-wear models cost about half the price of a John Lobb, but if you'd like to go for the very best, be prepared to fork out more than two grand for a custom-made pair.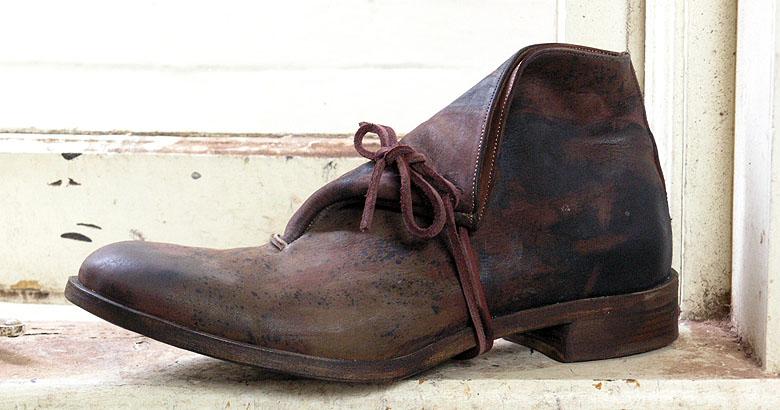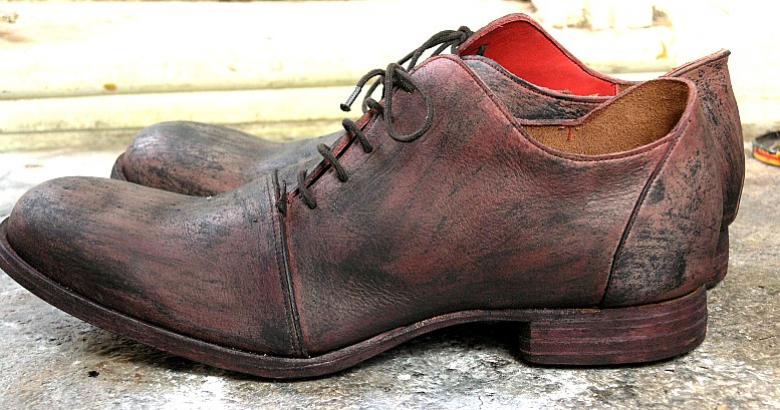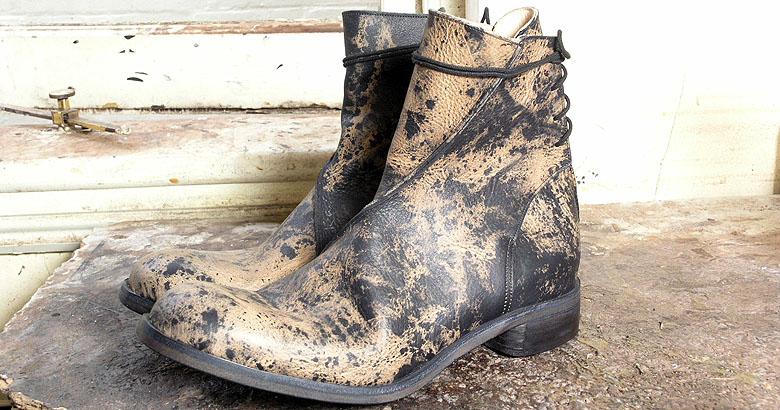 Granted $800 is still quite a hefty sum for shoes to many people, which is why
Pskaufman
is one of my favourite men's shoe brand. At $300 a pair, Paul Kaufman – the man behind the brand – offers traditional men's boots in a more casual cut without compromising on quality. The shoes are made of full-grain leather (again a reminder that they are the best type) and have goodyear-welt construction, but best of all he does a good bit to the environment by using recycled tyres as the soles.
Well I hope that was informative enough for you gents. I'm not sure what's the percentage of my readers are males but even if you're all females I'm pretty sure at least one of you shops for your male partner, so hopefully I've helped a little in the sartorial department. Together we can eradicate awful, poorly-made shoes one pair at a time.