When was the last time anyone has ever given Céline bags a second look? When was the last time I would even want to give Céline bags a look? Heck they don't even have their own Wiki page.

But all that is about to change with Phoebe Philo heading the once-flailing French luxury brand. Like the Joan of Arc herself Phoebe Philo will manouver Céline back to its prestige, and I believe she is more than halfway there. She has done an extremely excellent job with her Spring Summer 2010 collection, and she's definitely making Céline the next leader in accessories. Don't believe me? Just check out these bags which recently arrived in stores.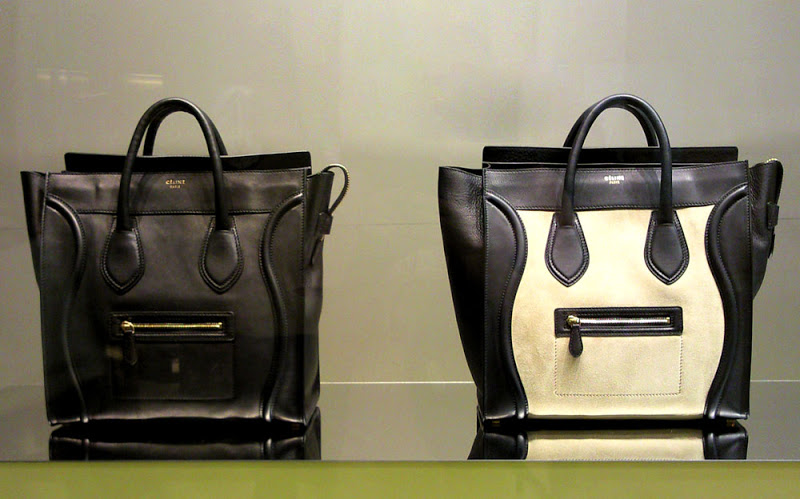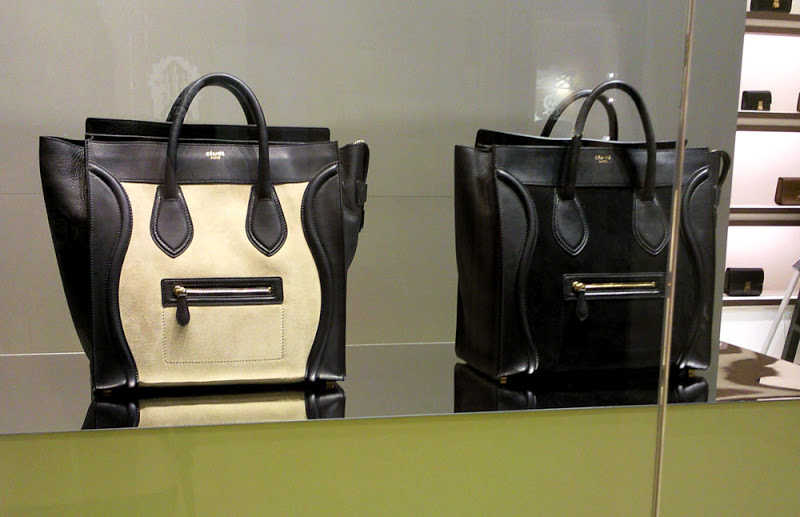 This is the first collection that was designed by Philo. If quiet luxury has an image this bag would be it. The SA told me that the model name is Luggage, and it comes in a myriad of sizes from small, medium to large. The ones here are the medium sizes, each one setting you back about SGD 3,000, which might probably cost about 1,000 Euro, considering luxury goods in Singapore are a little overpriced.

Here are the different colourways shown on Céline's website.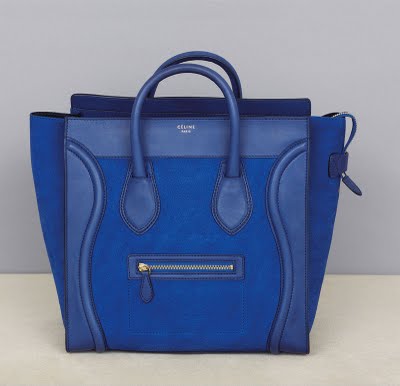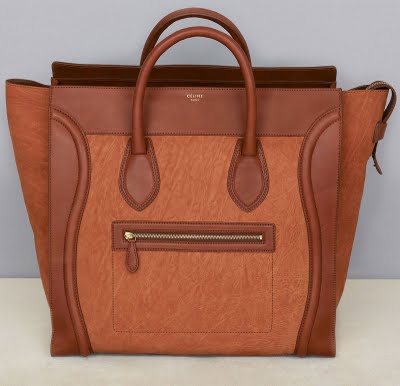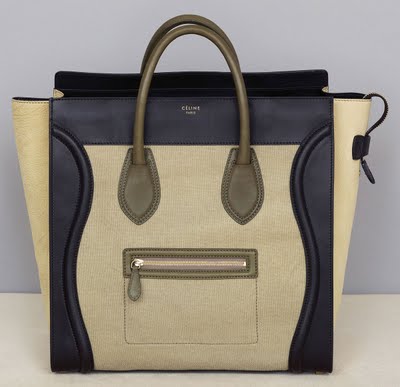 I foamed when I saw this tri-colour version, but to my horror it looks like the mid section is made of canvas, nooooooooooo…… It would have been perfect if it was in suede instead. There are so many choices I'm not sure which ones I like but I suppose I have some time to make up my mind until I raise enough funds for it (or till the sale begins). Now the question that is going through my mind: which one is a better buy, the YSL's Muse Two (which I have been lusting after for months), or Céline's Luggage?

Edit: Need more info about the 'Luggage'? Stay tuned as I hunt down for one of them all the way from Melbourne.